An ideal voltage source should have zero output impedance. The finite output impedance results in the reduction of output voltage. This activity is to demonstrate this using the voltage source PV1.
Connect a 100 Ohms resistor from PV1 to Ground
Connect Pv1 to A1 for monitoring.
Increase the voltage and find out at what point the actual output start differing from the setpoint.
The connection diagram and the results are shown in the figure below.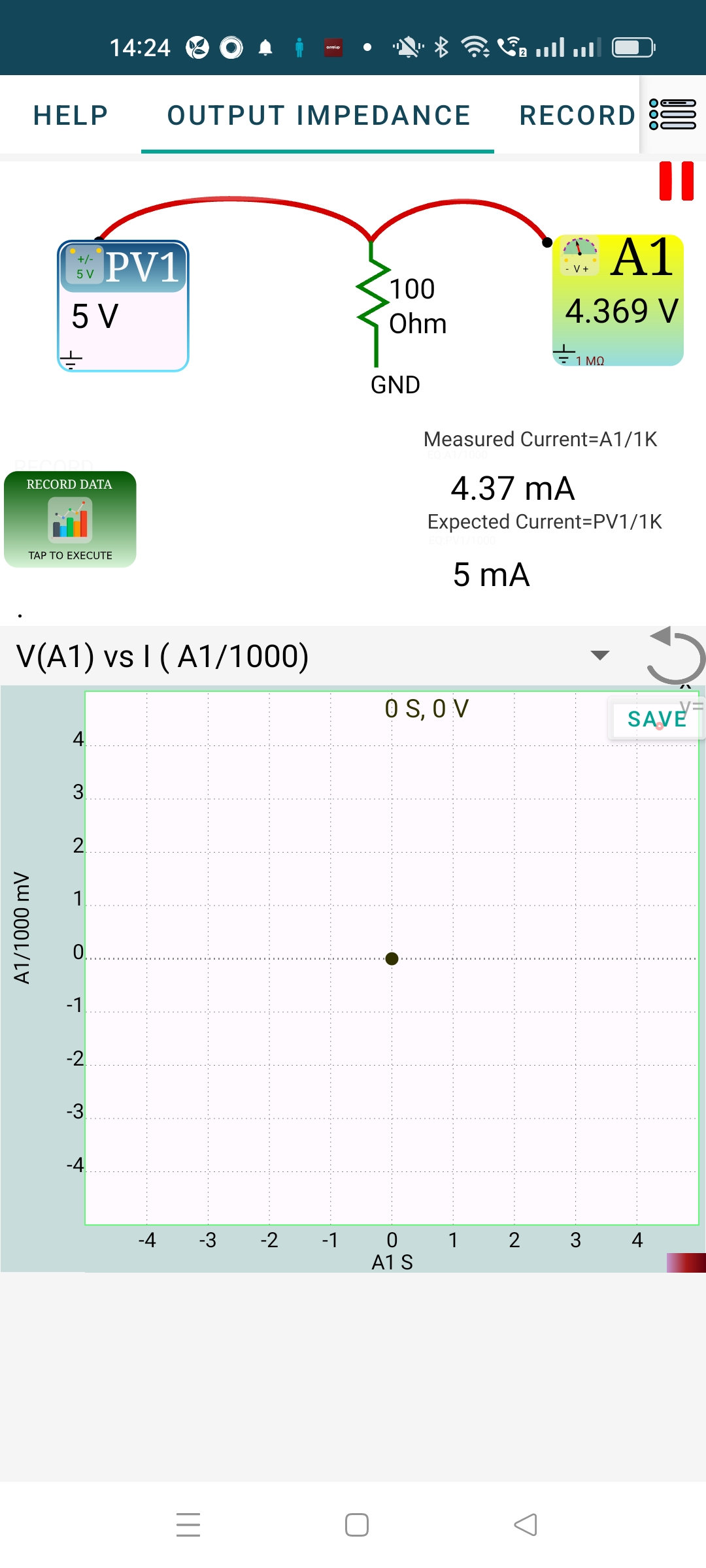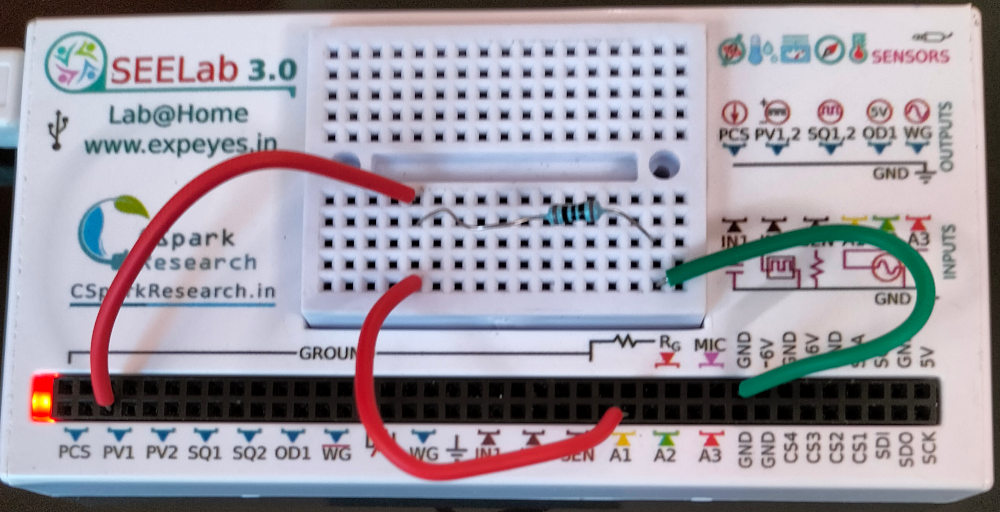 ---
---