A current carrying coductor creates a magnetic field. A solenoid coil carrying current behaves like a bar magnet. This can be demonstrated by placing a compass needle or a small magnet near the coil. The coil that comes with the kit consists of 3000 turns of SWG44 wire. It has an inductance of around 120 mH and around 500 Ohm resistance.
Connect the coil from PV1 to Ground.
Connect PV1 to A1 for monitoring
Keep a small magnet near the coil, along the axis.
Change the voltage at PV1 and observe the attractive and repulsive forces.
Apply some paint or a sticky tape to one end of the magnet to identify the poles.
The experiment may be repeated using WG, set to low a frequency.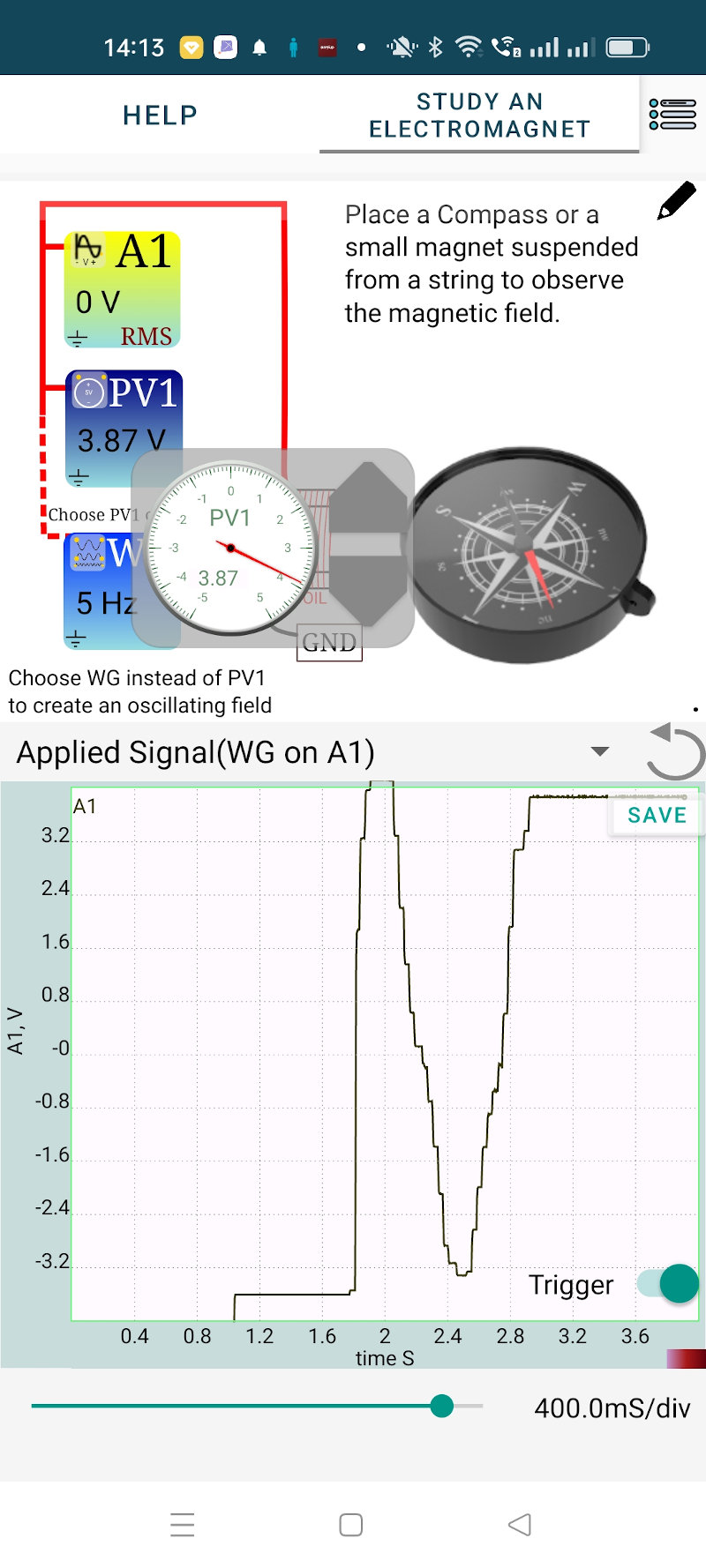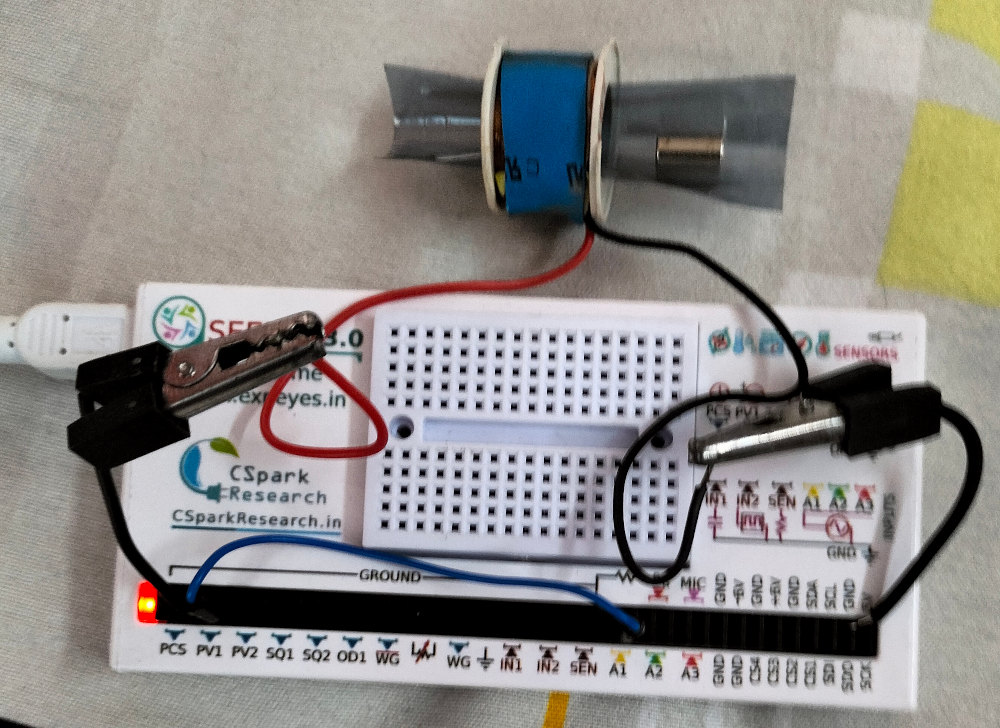 —