Loudspeakers and Piezo electric buzzers can convert an AC voltage to a sound wave of the same frequency. A microphone converts sound signals into electrical signals. Activities in this section explores these processes.
Connect a condenser microphone beween the terminal MIC and ground.
Make some sound and watch the changing traces on the oscilloscope screen.
Connect a Buzzer from WG to Ground
Adjust the WG frequency to get good sound amplitude. It will be around 3 kHz.
Adjust the spacing between the buzzer and microphone to get clear traces.
Digitize sound from other sources like a whistle.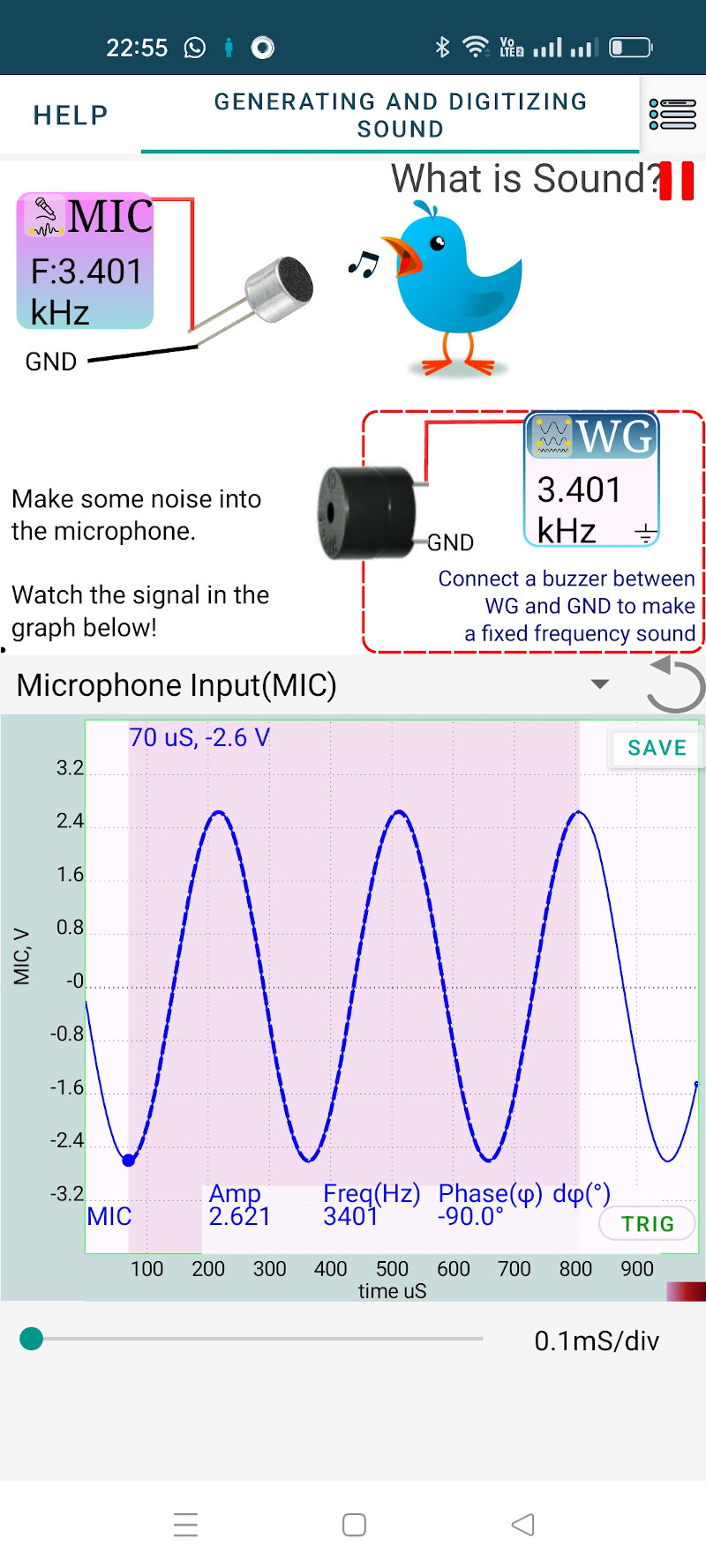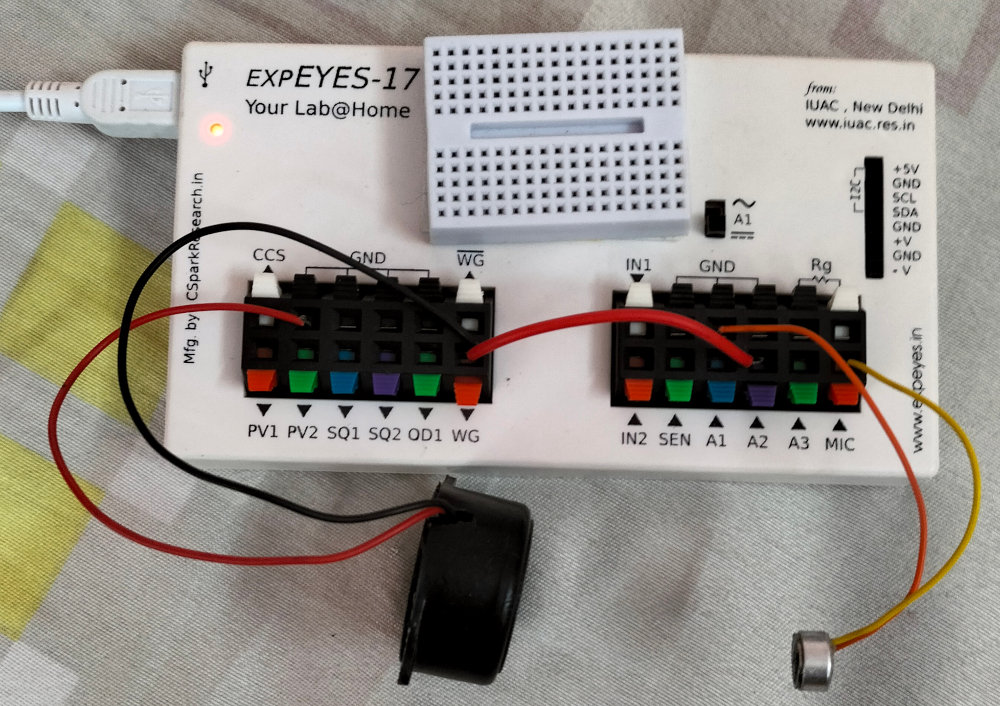 ---