The current carrying conductors of our domestic electrical wiring creates a weak electromagnetic field near them. This can be captured using a long wire.
Connect a long wire to A1
Touch the tip of it to increase the pickup
The results are shown in the figures below. The amount of induced voltage is more when used with a Desktop or laptop.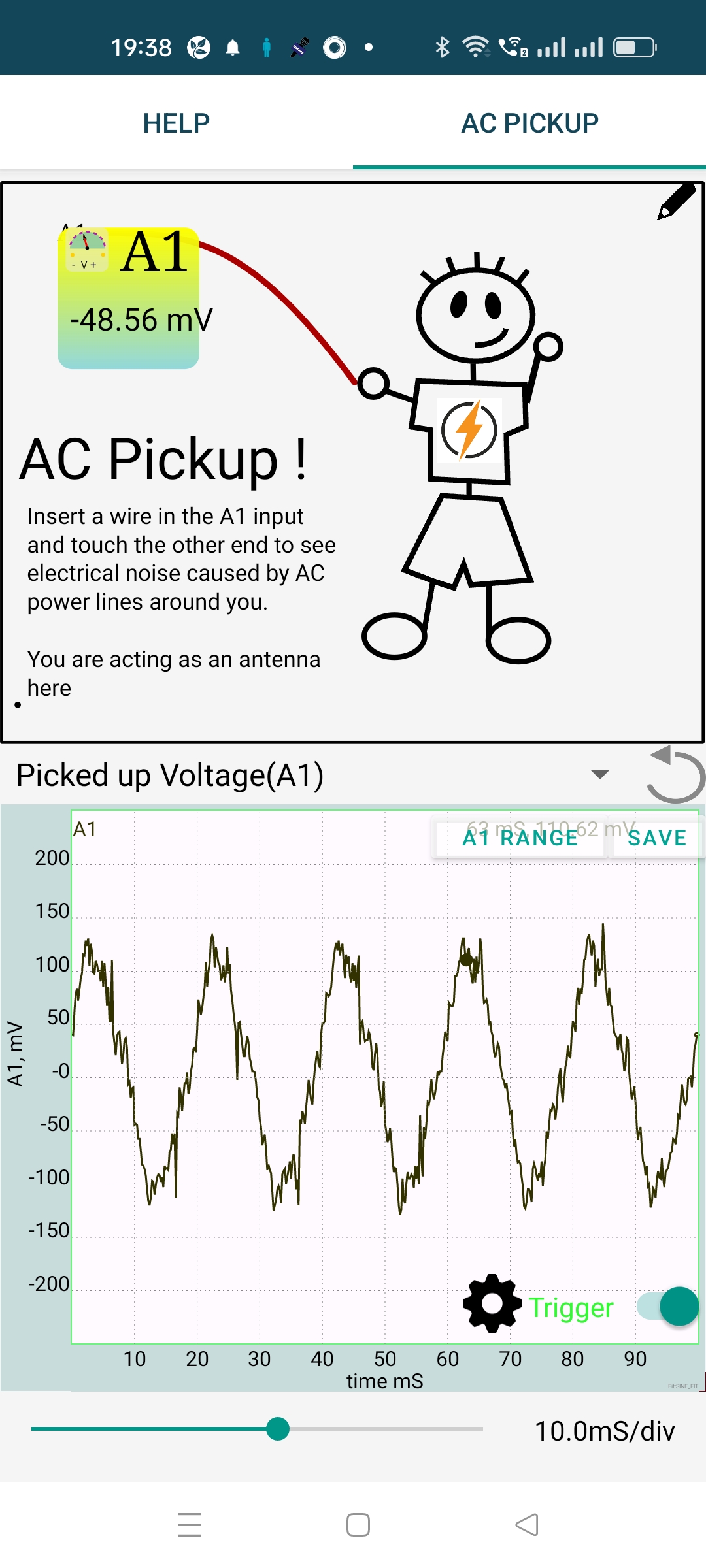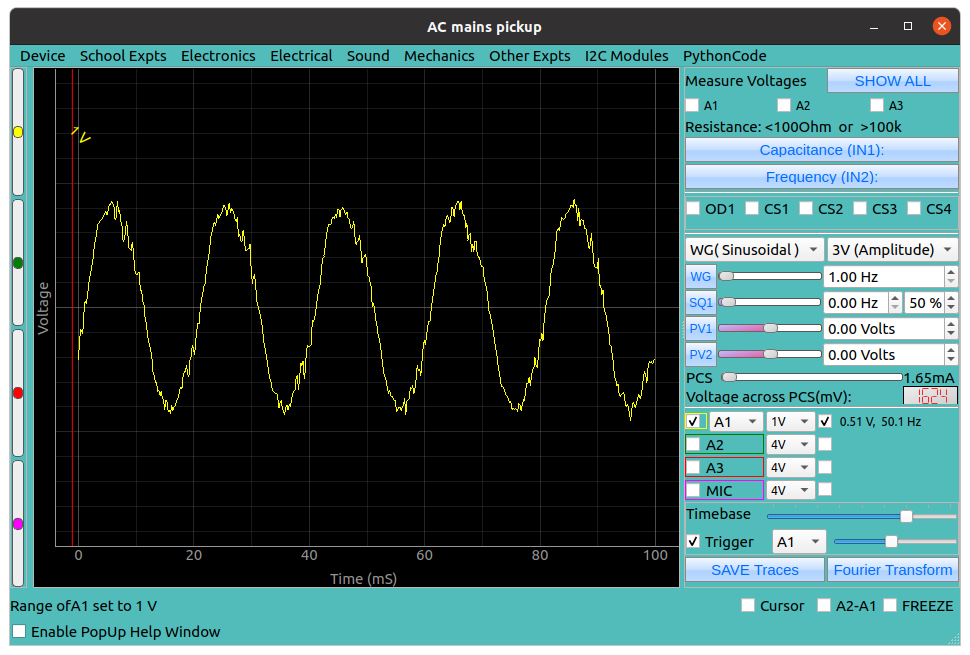 ---